Talisman Theatre was founded in 2006 by two strong women, Lyne Paquette, and Emma Tibaldo. Lyne and Emma met as mature students at the National Theatre School of Canada. Emma left Talisman in 2009 to pursue other opportunities. As Artistic and Executive Director, Lyne took the company to award-winning heights, incorporating it, and registering it as a charity.
Talisman continued to produce throughout the pandemic. Habibi's Angels (2020) was filmed and streamed on YouTube when the theatres were closed on opening night. Antioch (2021) was our first made-for-digital production and Night from the 4th to 5th (2022) was our second. All three 'pandemic productions' were well received and, importantly, provided income for our artists and technicians.
Talisman has won and been nominated for numerous awards: Down Dangerous Passes Road (2008) and The Flood Thereafter (2010) were voted "Best English Production" by the AQCT; The Medea Effect (2012) won the "Best Translation" and "Best Female Actor" METAs; The Aeneid (2013) won the "Best Independent Production" META; and Clean Slate (2019) won the "Best Ensemble" META.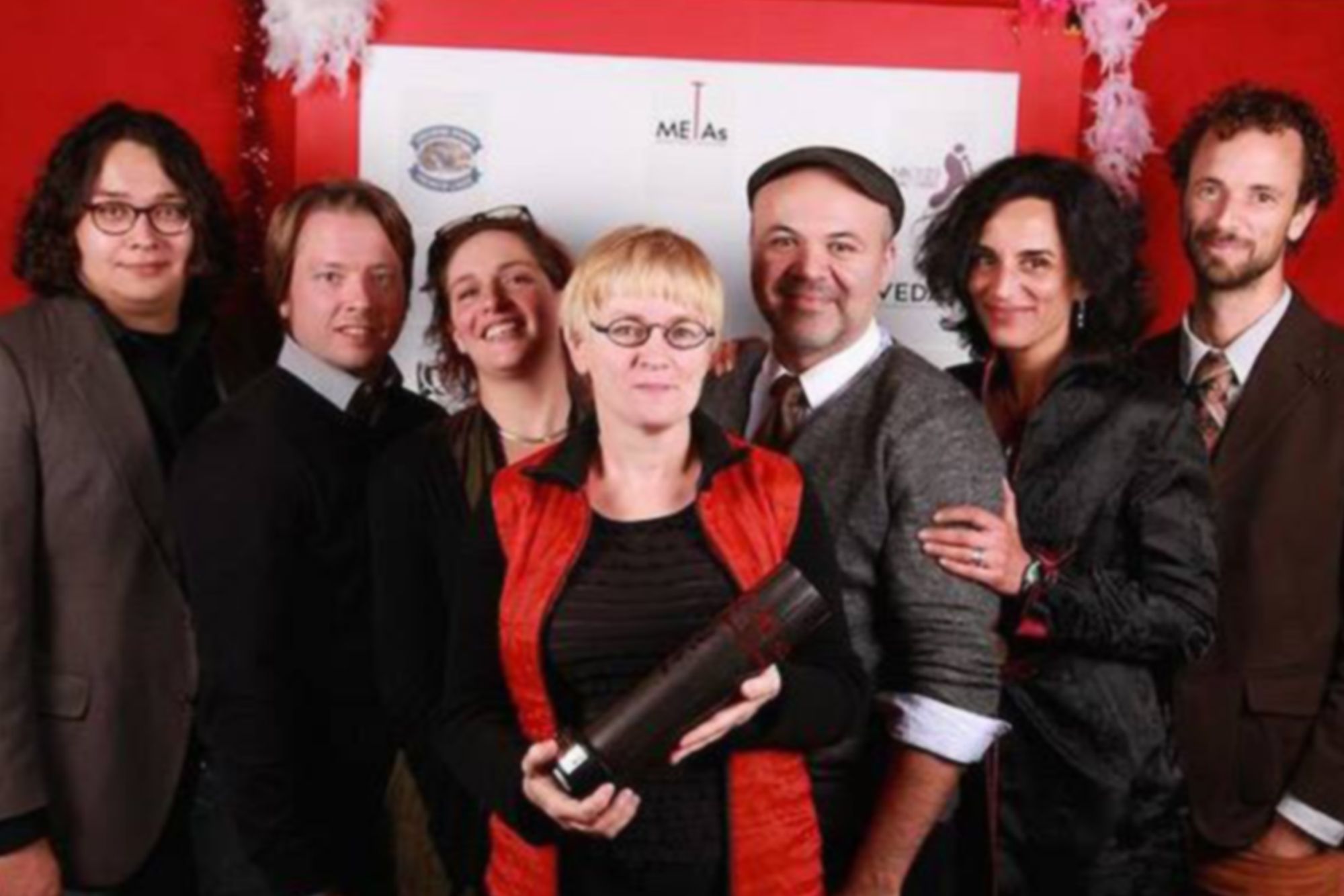 L-R: Nikita U, David Perreault Ninacs, Fruzsina Lànyi, Lyne Paquette, Marcelo Arroyo, Deena Aziz, and Zach Fraser.